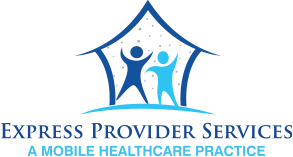 Your On-Call
Concierge Provider
Experience the utmost convenience and personalized care with our family medicine services delivered right to your doorstep! With our home-based family medicine services, you can enjoy the comfort of familiar surroundings while receiving the quality healthcare you deserve. Discover a new level of healthcare convenience with our in-home family medicine solutions, designed to keep you and your loved ones healthy and happy.
W

Family medicine with the ultimate convenience. Right at home.

W

Now offering telemedicine consultations and house calls for all ages
Life just got MORE convenient!
We come to you! Skip waiting in traffic
and the waiting room!
Urgent Care for Acute Illness
Chronic Illness Management
School & Sports Physicals
Geriatric Care Management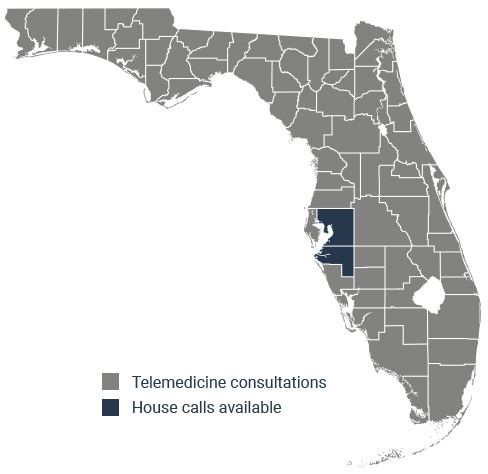 Where caring and community
come together
Our coverage area includes all of Florida
for telemedicine consultations.
House calls available in Apollo Beach, FL and surrounding areas of Hillsborough and Manatee County.
Benefits of Concierge Medicine
Convenience
Open 7 days a week with flexible same-day telemedicine consultations and house calls available
Comprehensive Medical Services
Whether you are looking to optimize your performance, maintain a healthy lifestyle or manage a chronic condition, we are here to deliver the personalized care you need. 
Unhurried Visits
You will have dedicated time with your provider to allow for a more thorough patient evaluation.
Commitment & Continuity of Care
Having one provider helps to foster a trusting and caring relationship.
Secure online patient portal
24/7 access to send messages, schedule appointments, manage medications and access your medical records. 
Our process begins with a telemedicine consultation. If needed, your
provider will schedule a house call at a time that is most convenient for you.
How to Book a Telemedicine Consultation:
Schedule your appointment via the secure online patient portal.
Check your email for an appointment confirmation and link to access your telemedicine consultation
Open the link from your provider in a web browser and your provider will start your consultation.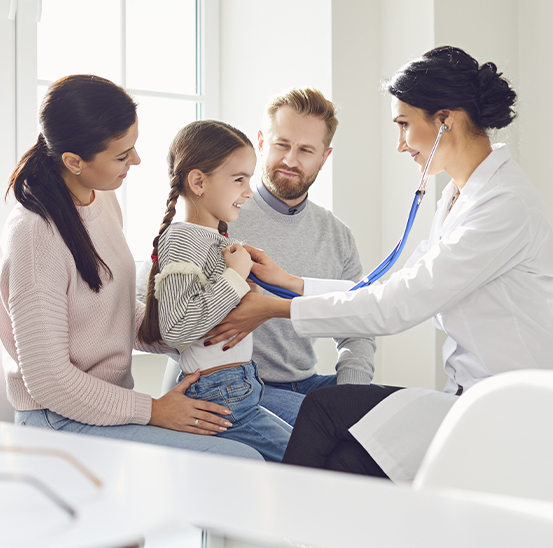 Caring for your family
as we would our own.
Express Provider Services goal is to be responsive to you in your time of need, right at home. We aim to supplement and support the relationship that you maintain with your primary care physician to achieve overall health and wellness.